The home theater 
solutions

you need all in one place
With well-trained technicians and over 13 years of providing outstanding support and customer service, you can feel confident in our team meeting client's expectations.
It's time to enjoy an amazing home theater, media room, or dedicated music listening experience with the help of our audio-video professionals. Have a pro do an on-site walk-through, give design recommendations and help choose the right products to fit your needs. We're authorized dealers for many of our industry's top brands and offer a wide variety of audio enhancing solutions; from sound bars, and in-wall or in-ceiling speakers to music streaming and more.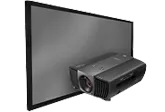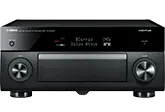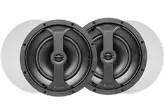 At Hang It Up TV's our team is committed to offering the best brands, system design, installation, and support. We simplify the entire buying process to help focus valuable time on creating custom solutions for your family's comfort, security, and entertainment. Home technology such as lighting, surveillance cameras, and more can be displayed from an easy-to-use app on your smartphone. Let's connect, discuss the latest In-Home Technology or Home Theater Design, and discover what products best fit your needs.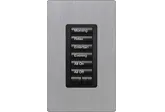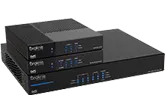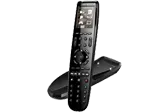 If you are building a new home, remodeling an existing one – or finishing your basement – it is important to install the right low voltage cabling. The cost of running cable can be much less during the framing stage when compared to installing after drywall work. One of our Pros will come out, listen to your requirements, and help design a plan to complete your low voltage pre-wire installation.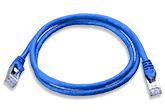 Just purchased a new TV? Moving into your new home or office? No problem, we'll come to your home or business and professionally wall mount your TVs, set them up, and connect it to your video devices and existing WiFi network. We provide in-wall wiring, cable management, and additional power outlet solutions. If you don't already have a TV mount we can supply a suitable one along with any cables or accessories needed to complete the installation.  Book Us Online Today!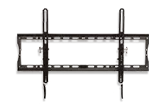 Basic
TV Install (60" or larger)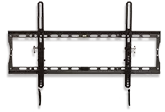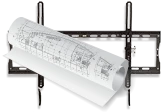 Whether your project is large or small, rest assured knowing you're in good hands. We have dedicated and trained pros to provide quality work and a higher level of professionalism.

Hang It Up has expertly mounted and installed two TVs at my home and I could not be happier with the work done. They are prompt and professional, very knowledgeable, and well worth the price considering the time saved. It's a stellar service.
Easy to arrange appointment in a day when I'd be home. Showed up within the 2 hr time window. Had everything he needed to put up my tv. Had the bracket in his truck ready to go. In and out in 30 minutes or less, but didn't leave until I was satisfied with the job. Thanks for the good work Aaron.

Aaron & his team were extremely professional, efficient & personable. He quickly responded to my inquiry, Anthony came out & gave me a reasonable estimate & explained exactly what they were going to do. They came highly recommended & did not disappoint!